I know, two Weigh in Wednesday posts in a row? #progress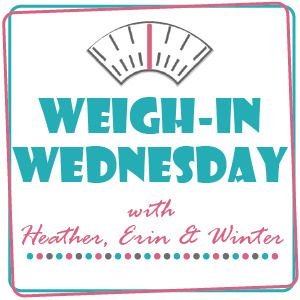 Erin
,
Heather
&
Winter
!
Not much to report this week but I am trying to hold myself accountable. Still dealing with some residual back/hip/leg pain which makes walking difficult much less actual exercise. And as always I have trouble keeping my food intake under control...
I missed my Weight Watcher's meetings so no weigh in.
Saturday afternoon I got a nice walk and a mini circuit which felt really good! And now it is 4 days alter and I am pretty sure I'm paying for it still. I am getting a decent water intake in still so that's good and I have a followup next Monday with my doctor. I am putting off any intentional workouts until then.
Still loving my fitbit! It is fun to do challenges on their and see how my fellow friends are doing. Come be my friend!-----> https://www.fitbit.com/user/2W2QYK
That is mostly what I have, hope you're having a good day/week!