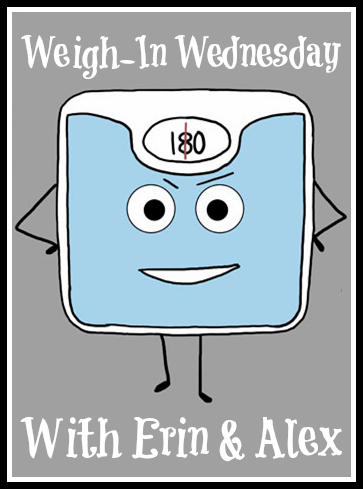 This has been a good week for me. I started Insanity last week, did the fit test last Wednesday and then picked up the workouts again on Saturday. I really like it. I take a lot of break & modify somethings but I can definitely feel myself improving. Taking a rest tonight and will do day six tomorrow.
Weighed in this morning at 239.4 and since it is TOM and I didn't track calories well last week I am happy with that number. Can't wait to see what next week holds!
Going grocery shopping tomorrow and that always helps keep me in line. When I have good supply of healthy and yummy food it is easier for me to stick to the plan and not eat out. I also have noticed I do well when I pre plan my food in my fitness pal for the next day. Going on three days strong! :)
Check back tomorrow for Finish the Sentence link up with
Holly
&
Jake
!