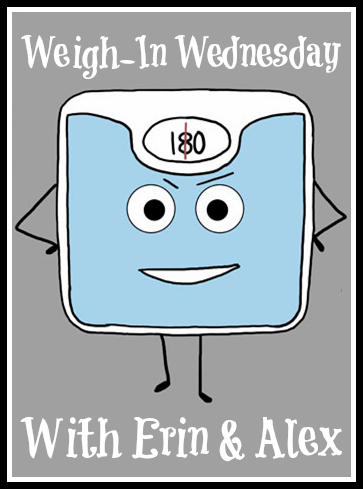 This has been a great week for me all around. Since last Tuesday I have tracked all my calories and stayed under except for Monday. That fact alone makes me very proud of myself and happy. I have also done Jillian once, and did C25K four times!! I also started a daily challenge with a facebook group
Get Your Ass in the Gym
! Check them out & tell them I sent you :). Basically they have a calendar they post and you do the workout of the day. I am loving it so far.
With all my hard work I was anxious this morning to step on the scale....
This is 1.6 pounds down from last Wednesday.. I am not going to lie at first I was a little disappointed, I was hoping for a more dramatic, bigger number. Then I reminded myself I certainly did not gain this weight in a week, it isn't going to go away that quickly either. Its funny when someone else loses a pound you get so excited and congratulate them but when it is you, you are annoyed. I am happy though. It is not even about that number or the scale. I worked hard this week and nothing can take that away from me.
Erin's diet bet was over this week and I did not win. Shocker :) But I am in another one that started last week & I have high hopes. Congrats to everyone who is in this one and met their goal!
That's all I have for Weigh in Wednesday this week. Again thank you so much for all who have been supporting me and offering such sweet words on twitter, IG & facebook. Your the best, seriously.
Ps.. I created a twitter for the blog, check me out & leave your name if I don't already follow you!
Healthy Sew Twitter
!
Pps. I am excited to link up with my faves
Mel
&
Erin
tomorrow for "Whats in Your Purse" Make sure you check it out!