Happy Wednesday All! Today I am linking up from a Weigh In Wednesday hosted by the lovely
Erin
&
Alex
. Please check them and all the others participating! This is my first link up as a blogger so go easy on me :).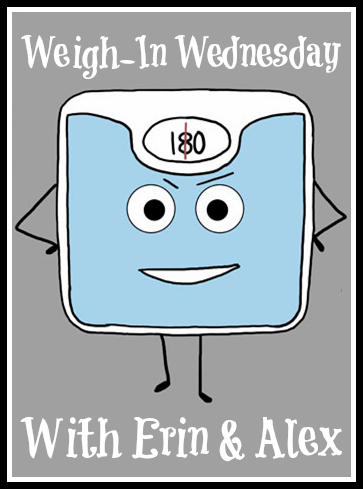 Anyway I have done well this week with tracking my food. I have logged every bite since last Wednesday so that's a plus for me, and have done well most days. Exercising hasn't been great, i have this horrible cold that is going around and work is really busy being the week before classes start. I have let it fall to the wayside, shocker. I weighed in this morning at....234!I am happy with that number, but am going to set this huge goal of being at 230 next Wednesday. I will accomplish that by logging my calories, drinking 3+ water bottles a day and getting a workout in most days.
Whats your goal this week?