Good Morning.
It is in the 50's today which is a welcomed change from the 14 degrees we had on Monday. I was home sick yesterday with a stomach thing and I was bored to death. I couldn't even get in some proper naps so that was a big downer. I basically sat around and played on the Internet and watched TV; all while running to the bathroom. (sorry for the visual)
On to Weigh in Wednesday!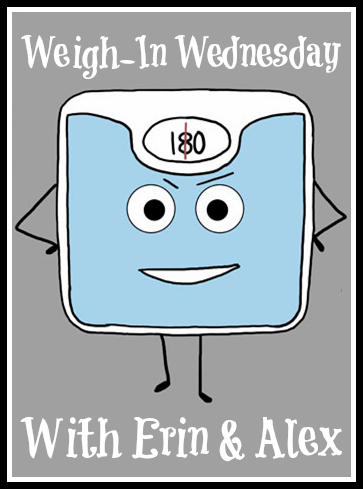 Check them out! They're pretty fab, not just on Wednesdays but everyday! yes I'm corny
I weighed in this morning at 239.6 which is a 1.6 gain from last week.
The word is for the Biggest Loser Competition in MLFC
I wasn't surprised by that. When I'm sick, even the lovely kind I had yesterday, my body likes to hold on to my weight. I also certainly did not get enough water in yesterday, I should see a good number next week. I did decent this week with my eating and exercising. Definitely an improvement from the week before. I brought my exercise clothes with me today in hopes I feel well enough to work out after class.
I plan on trying out this workout I found on pinterest. (
Follow Me!
)
My brother usually goes with me so he can help my ditzy self figure everything out.
I plan to focus on my eating this week. Whats your go to dinner when you re being healthy?