Man I got 3 whole posts in last week and then Wednesday rolls around and I haven't posted at all!
Friday night we saw Ron White, which was awesome! He was super funny, slightly more vulgar then I remembered, but still fun. And I got my IPAD!!!! I have been dying for one for almost two years so I was so excited. Saturday I volunteered at a tax clinic as a greeter just getting people checked in for their appointments. then I went to lunch and grocery shopping with my mom. Sunday I slept an ungodly amount of time and did some cleaning and homework.
Last night was fun though. We have a nails party and I got my eyebrow(s) done. They needed done bad let me tell you. Thursday I'm getting a haircut and color and will finally look like a human again.
On to Weigh in Wednesday.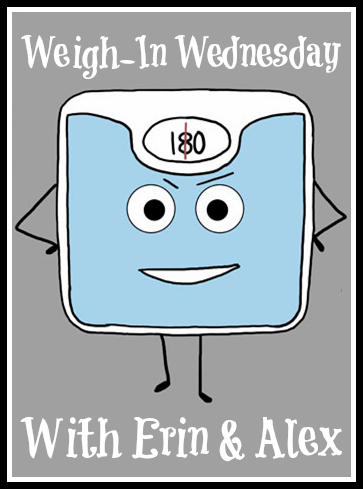 Well its another week of me coming here and telling you that I sucked. I worked out once. I tracked my food about 75% of the time and I didn't get my water in. I let regular old life derail me and I did not make an effort to get back on track. But it is Wednesday and I am determined to have a better story for y'all next week. I have a doctors appointment next Tuesday that I am dreading because my weigh is always a big subject and I just feel like a big fat disappointment. I need to do this for myself. Not for you guys, not for my doctors and certainly not for any male. For me. And I deserve to be healthy and happy.
Lets do this!