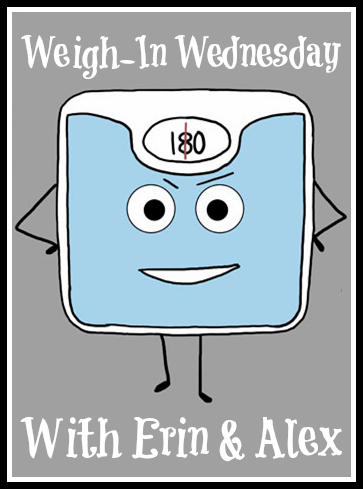 Another Weigh in Wednesday. I wasn't going to post because every week I post the same blah story and you are all so sweet and offer great suggestions and I just feel like a broken record. But I reminded myself that this is a journey and even though I am not making the progress I would like I am learning. I promise I am taking all your thoughts and suggestions seriously and I am not just one of those people that whines all the time.
Anyway! I did not weigh myself this morning but I am sure it was a gross number. But again this morning I a feeling hopeful, have my water bottle, food pre planned on myfitness pal & workout plan in mind.
Check out some of these great posts much less whiny then mine :)
Alex @
Skinny Jean Pilgrimage
posts about body image
Erin @
She's a Big Star
has a great post with some tips & she talks about cleaning eating.
Lora @
Raising Steppe Sisters
made a workout plan for the week, so I am totally stealing that idea and trying it out.
On to my plan for the week.
Wednesday Cardio
Thursday Cardio & some strength training.
Friday rest
Saturday Cardio & some strength training.
Sunday Cardio
Monday rest
Tuesday Cardio & some strength training.
That's my plan. along with lots of water & logging all my food every.single.bite
Do you work better with a plan or just follow your mood?