As always I am a day late & a dollar short!! But I wanted to check in with the the lovely
Jess
for my weekly goals!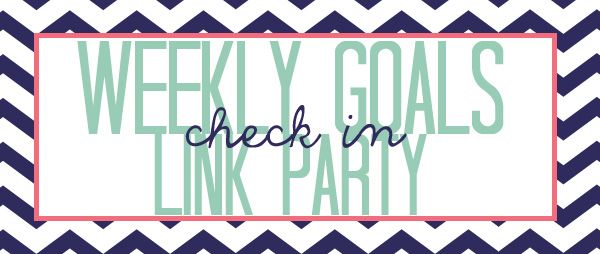 Reminder of last weeks goals
Do a form of exercises every single day!
Log my food and be stay under +/- 100 calories.
Blog three times!
Well...... Monday-Thursday I did great with my food & my exercise then the weekend came...And I only blogged once! I am going to encounter the dreaded weekend every single week so I need to plan for it and act accordingly.
Last Thursday I did do an Insanity class at my YMCA and that was awesome! I did it with two friends for work and it was a killer workout, I was sore all weekend.
Goals for this week...
Workout 5 of the next 7 days.
Log all my food except Saturday.
Blog 3 times.
I have a plan for my exercising and eating and even my blogging! As long as I stay focused I will do great!
AS always thanks for your continued support and not ditching me because of my lack of posts!!!